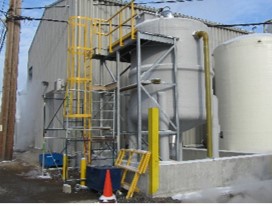 Olin Chlor Alkali Products
Filtration of Sodium Hypochlorite Sludge

Date: 2010 Description: Installation of equipment for the filtration of sodium hypochlorite sludge.
Services offered :
Preliminary engineering
Design and equipment sizing
Hydraulic analysis
Tender specifications (mechanical, civil, electrical and instrumentation)
Project budget, installation supervision and assistance for commissioning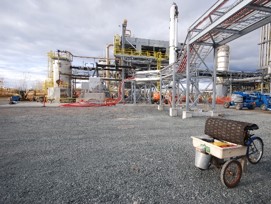 CEPSA QUÍMICA BÉCANCOUR INC.
4.55 MW Turbine Alternator
Date: 2013 - 2015 Description: Power production with no injection to Hydro-Québec's 25kV network. The turbine-generator unit is powered by waste energy recovered from the process via an isobutene cycle.
Services offered:
Preliminary and detailed engineering
Connection study in accordance with H-Q's standards
Assistance in the construction, power testing and commissioning
Testing and pre-operational verification of protection systems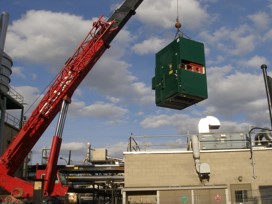 Olin Produits Chloralcalis
Replacement of 25 kV Substation
Date: 2012 Description: Replacement of the existing 25 kV, 600V substation as well as its two main transformers (T5 & T6).
Services offered:
Calculations, design and selection of the components
Validation of equipment characteristics
Plans and specifications for the installation
Plans and purchasing specifications for equipment
Assistance for tenders
Project management
Technical assistance to the site and assisted commissioning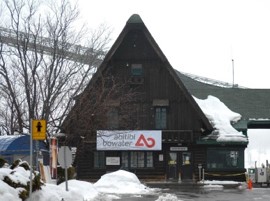 AbitibiBowater Inc.
Glycol Heating and Supercalenders Project

Date: 2011 Description: Installation of several hundred meters of new piping.
 
Services offered :
Surveys and detailed engineering of piping