---
Johnston-Vermette is an engineering firm that stands out for its personalized approach and industrial solutions. Founded in 1993, the company has earned a reputation among Québec, Canadian and international clients in the mining and metallurgy, pipeline, energy and heavy industries sectors.
Johnston-Vermette fulfills its mandates in a customized delivery mode. Its services include:
OUR LOGO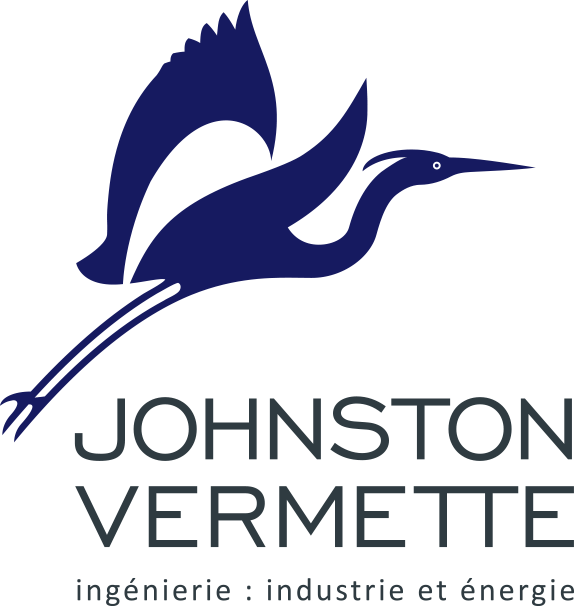 Very present along the St. Lawrence Valley, the Great Blue Heron lives both on land, in the vicinity of bodies of water and in the air. Whatever its environment, it adapts to it, then the control with discretion and efficiency. Its powerful, stable flight of great elegance makes this bird a symbol of choice for Johnston Vermette. It is thus represented during its flight, while it deploys majestically all its energies.
The great heron that appears on all Johnston-Vermette documents is our symbol. It represents the heavy industry because it is the most powerful of all the birds of Quebec. Its versatility (it is also active in water as in air) is a model for a multidisciplinary group like ours. Its presence along the river means, for Johnston-Vermette, the attachment to the region of the St. Lawrence Valley.